Tungsten Mandrel Shaft
During the manufacture of quartz glass, quartz sand is poured into a crucible in a vertical furnace to melt, and then drawn through a nozzle into rods or sheets. In the production of quartz glass rods, the products involved include nozzles, fusion tubes made of seamless parts, fusion tubes made of riveted molybdenum or tungsten sheets, forged mandrels shafts.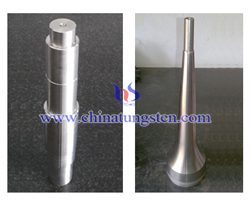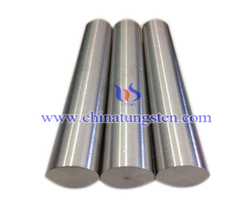 Tungsten and molybdenum components can withstand extreme stress during quartz glass production and can withstand temperatures up to 2200°C. By using high-purity raw materials and using a special production process to ensure the high purity and high density of the tungsten mandrel shaft and other components, it can prevent the formation of air bubbles and fading in the glass.

Generally, the mandrel shaft is made of tungsten lanthanum alloy or molybdenum lanthanum alloy. After high compression ratio forging, the length of the mandrel can reach 2500mm and the diameter can reach more than 80mm.

Tungsten Mandrel Shaft Specification
| | | |
| --- | --- | --- |
| Diameter (mm) | Length (mm) | Matched Tungsten Tube (mm) |
| 40 | ≥1200 | Φ325xΦ301x1200 |
| 50 | ≥1200 | Φ400xΦ360x1200 |
| 60 | ≥1200 | Φ500xΦ460x1200 |
| ≥70 | ≥1200 | Φ640xΦ590x1200 |
If there is any interest in tungsten products, please feel free to contact us through the following methods.
Email: sales@chinatungsten.com
Tel.: +86 592 512 9696/+86 592 512 9595/+86 592 512 7878
Fax:+86 592 512 9797
More info>>
Hot Zone Parts of Sapphire Growth